What Does Ki-Do Mean?

Building Confidence

Great Physical Fitness

Ages & Programs

Flexible Schedule

Rank System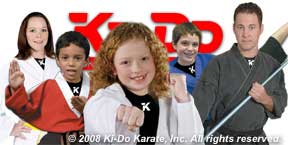 Ki-Do Karate offers exciting, challenging and positive life changing experiences for both children and adults. The hidden secrets of karate are not only fun to learn, but have been helping students for centuries. Students not only improve their physical fitness, but they grow in confidence, self-esteem, respect, focus and concentration, as well as, self-control and self-discipline. These values and life skills can lead to remarkable improvements in academics, careers, and relationships for children, teens and adults.